Archive for the 'The Internet' Category
In the last week I've happened to find myself in two different museums – the Irish Museum of Modern Art in Kilmainham, Dublin, and the rather excellent Ulster Museum at the Botanic Gardens in Belfast (the latter comes particularly recommended – it's basically a Best Of museum with brilliant stuff across all disciplines).
Two thoughts struck me as I wandered around both: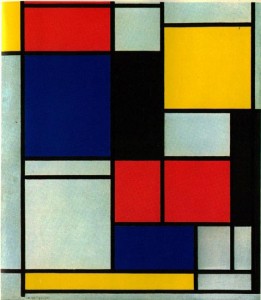 – Isn't there something sad about the fact that, although having a famous artist's collections distributed around the world means more people have greater access to them, you can't go to any one place to see an entire artist's collection? I was meant to be in Amsterdam earlier this week (cheers, Eyjafjallajokull). It would make sense that I would be able to take in the entire collection of Piet Mondrian – an artist whose works have always been particularly striking to me – while in his hometown, or at least his home country. Yet, I saw some of his stuff in MoMA, New York, and more of it in IMMA last week.
Isn't it sad that there aren't individual go-to places for this kind of stuff? To me it's a shame that there's nowhere where you can see every non-privately owned Warhol / da Vinci / Monet/ Mondrian / whoever.
– Being a geek, and as something of a corollary to the first thought, it strucke me as a shame that that whatever about the merits of having all an artist's work in one place (because, fair enough, people are allowed to have private collections in one place or another) – why isn't more of an effort made to harness the internet in allowing people enjoy art from a distance? Why should I have to go to IMMA or the Ulster Museum or MoMA to enjoy a piece of art on tour? Why can't the Roy Lichtenstein Foundation reproduce graphics of every piece of work the guy painted?
And, more pressingly, why don't more people create more art for the internet? It seems to me that nobody creates artistic exhibitions made directly for the screen (other than in video form, but I mean in the more traditional sense of exhibition – static artwork and words, etc).
Here's an idea: make an exhibition that instead of being limited to one place at any one time, exists everywhere for everyone to see. Set up a website, ask people to hit F11 and click the 'Enter' link, and use the screen to create and showcase art.
It's something I've been pondering, and something I might revisit. Watch this space.
(And yes, I haven't blogged in ages. Suffice it to say I've been sleeping up.)
Well, this certainly changes the rules a wee bit.
Last night (or yesterday afternoon in Mountain View time) Google posted a message on its official blog releaving that it had uncovered, in their words,
a highly sophisticated and targeted attack on our corporate infrastructure originating from China that resulted in the theft of intellectual property from Google
…that had also targeted "at least twenty" other major multinationals across a variety of sectors. Google is now undertaking to "review the feasibility" of its Chinese operations, including the ongoing state-ordered censorship of search results, and says it may cease its Chinese site, Google.cn, entirely if it is unable to reach an agreement with the government.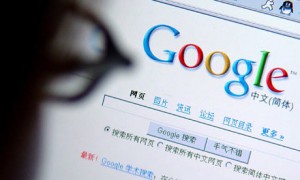 In 2006 when Google launched its Chinese site and agreed to remove search results that fell foul of The Great Firewall of China, I wrote an opinion piece for The University Observer on how I felt Google had, in essence, sold out by agreeing to curb the free flow of information and foregoing the concept of net neutrality by allowing its results be manipulated by outside agents (in this case the Chinese authorities). When I became an intern at Google that summer, and the intake were offered an audience with the senior legal heads at the European HQ, it seemed to be the only topic any of us wanted to discuss. While at the time Google said it reserved the right to review its operations should circumstances dictate, nobody suspected that they actually would.
Four years on, and here we are – watching the world's biggest and most well-known internet company threatening to withdraw from what has become the world's biggest internet population, and perhaps forever closing the book on its mission to organise the world's information and make it universally accessible and useful.
Reading between the lines on Google's extraordinary blog post, it's difficult to see how the tapping scheme being referred to could originate from anywhere other than the Chinese government themselves. If this scam was being perpetuated by some kind of vigilante mob, or a pro-suppressive pseudo-terrorist group, then Google wouldn't be massively concerned about ethics: they'd merely be informing the FBI and local authorities worldwide (one must assume, in fairness, that China would do little to help).
But Google aren't doing that. They're going straight to the government to complain – meaning that the offending party is probably the government itself.
I have no doubt that China aren't the only country operating a global email tapping scheme; I'd wager that almost all tech-literate nations keep some kind of covert eye on what les indesirables might be getting up to, quite possibly including Ireland. China is no doubt alone in its actions. But when you're China, you're going to be watched; and if you're going to pick a fight with the world's biggest internet company, eventually they're going to notice and track you down.
For the world's biggest internet company to abandon the world's biggest internet market would be unthinkable, but this is the overwhelmingly probable outcome of what lies ahead. Google says it has decided that
we are no longer willing to continue censoring our results on Google.cn, and so over the next few weeks we will be discussing with the Chinese government the basis on which we could operate an unfiltered search engine within the law, if at all. We recognize that this may well mean having to shut down Google.cn, and potentially our offices in China.
To put it simply, a Chinese government that has gone out of its way to suppress any active and apparent opposition, and to expunge events like the Tiananmen Square protests from history (oddly, there lies a plaque in the centre of Tiananmen commemorating the fact that in 1989, 'nothing happened') is not going to allow itself be pressured by an outside agency to immediately change tack. An uncensored Google.cn would allow Chinese surfers view material relating to all manner of events that China would rather have its people not know about.
I used to work with a Chinese woman and had to sit her down one day to watch the iconic video of the 1989 protests, including the scene where the lone man stood in front of the tanks on the abandoned streets. She had never seen it before; she had only heard the slightest rumour, and only since she had moved to Ireland, that there was some kind of minor kerfuffle in the capital city. China is well-schooled in the art of suppressing information; Google kicking up a fuss is not going to make it change tack. And so, Google will pull out of China.
And therein lies the kicker. If the scam Google have uncovered is far-reaching enough to merit informing almost two dozen other major multinational corporations, and has Hillary Clinton calling on Beijing to explain itself (following her President's lead in declaring internet security a "national security priority"), it's highly probable that Google won't be the only major company closing its Chinese doors. A mass withdrawal of U.S. corporations from China will inevitably mean the discussion of trade sanctions against China, on a scale dwarfing the nature of America's issues with Cuba, and – quite possibly, and I don't believe I'm over-reacting in suggesting this – a new economic Cold War.
Time will tell.
So. Six weeks away from the office, as semester gives way to exams and to the Christmas break. It's been a mental semester, but one I've really enjoyed.
Anyway. I happened to make it to the LecturesIreland Jimmy Wales talk last Friday night in Trinity College, where I watched the founder of Wikipedia discuss his vision of the availability of human knowledge, and got to ask him whether a print version of the world's biggest encyclopedia is a grim inevitability given the site's goal of sharing all the world's knowledge with all the world's people, and the relatively sparse level of internet penetration in the wider world. (The answer to that long-winded sentence, which I managed to deliver in person with the same breathlessness as I typed it, was 'yes'.)
Simultaneously, being a man of leisure before I start some work experience next week, I've been on an XKCD binge for the last few days, putting the 'Random' link on my bookmarks toolbar and clicking it ad nauseum for hours, disturbing the housemates with sporadic giggling.
I should mention, at this point, that since I set up this WordPress installation nearly a year ago and did a word dump of some potential posts into the Drafts folder, this piece has been sitting near the top, awaiting its turn to be fleshed out to the requisite few hundred words, but held back by (i) my sheer ineptitude at blogging with any regularity and (ii) a treadmill of college-study-college-finals-two-jobs eating almost all of my time.
So – I'm stumbling through XKCD and this one shows up: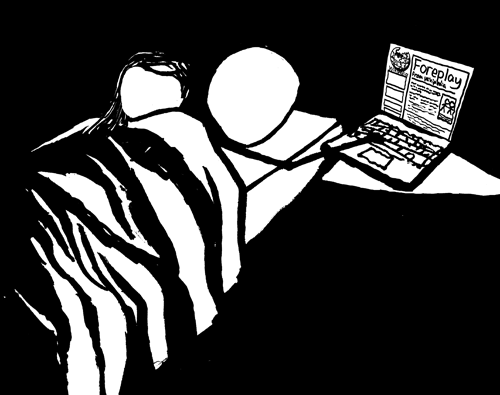 It's called Getting Out of Hand – and to a large extent, 'out of hand' is how I think our use of Wikipedia is slowly becoming.
I'll begin with this: I adore education, purely for education's own sake, and Wikipedia is, in my eyes, the best resource on the planet. Of any sort. It's astounding. It's the perfect companion to the modern ubiquity of tabbed browsing; open any page, and if there's another piece you want to look at, you don't have to cut short your initial reading – you merely queue it up in the background. I've misspent countless hours accidentally tumbling through election results and the minutae of international soccer tournaments. Spending a few hours on Wikipedia is like going on a druggy bender, where curiosity is the drug and the hangover is a cocktail of 'Aaaah!' and 'Is that the time?'.
Another great thing about the Firefox and Wikipedia marriage is the ability to add search keywords. My browsers are customised so that if I go to the address bar and type 'wp Adolf Hitler' (where 'wp' stands for Wikipedia), the Adolf Hitler entry loads in seconds. It's a fantastic ability, but one that leads to an easily developed over-reliance.
Put very simple, Wikipedia has slowly become far too easy to rely upon. When broadband first standard gaining prominence in the early part of this decade, the ability to access an untapped well of knowledge. As we go mobile, and slowly mesh ourselves into an interconnected web of data, the sum of all human knowledge is available pretty much everywhere (note Patrick Collison's Encyclopedia app for the iPhone, which allows users to download the entirety of Wikipedia for seven quid). If you're struggling to remember even something as insignificant as Roy Keane's middle name on the move, it's not difficult to get hold of the data – especially now as people slowly become more au fait with their phones' abilities to access mobile websites.
I once asked an old German teacher, quite lazily, what the translation of some inane noun was, and was given an educating response. She told me that if I were just to listen to her translate it and write it down, I was unlikely to retain any of that information; but if I were to take a few minutes and check it in the dictionary myself, I was far more likely to retain the fact. (It was 'potatoes', and the translation – which, indeed, has never left my mind since, is 'Kartoffeln'). But what is it to lose the wonder of not knowing things? Wikipedia might give the ideal process of a quest to check information, but when it becomes as instant as a teacher's responses, it loses that special edge that genuine, laboured curiosity brings.
We're coming dangerously close to a time where necessity – being the mother of invention – is a non-entity. If every enquiry can be answered in nanoseconds, what will become of human imagination? Ignorance is the fuel that drives humans to be more creative and do exceptional things. If all answers can be gotten at a moment's notice, we forever lose grasp of that drive to create better things.
Roy Keane's middle name, by the way, is Maurice. No Wikipedia needed.
I'm sat at home watching Liverpool play Real Madrid in the Champions League right now, where Liverpool are doing a commendable job – as Man United did before them in Milan last night – of taking the game by its horns and rather than simply hoping not to lose, they are actively chasing victory. Liverpool know the score. Away goals count double and even if they lose tonight, a small loss coupled with a priceless away goal will go a long, long way towards advancing and overcoming a major obstacle.
The attitude is summed up very well by Eamon Dunphy at half time, who casually remarks (as Dunphy does) that "many teams go to the Bernabéu having already lost", a very succinct remark indeed: many teams are so fazed by having to take on the Spanish giants in front of 80,000 of their own fans that they're already writing off the chance of success.
While I was listening to the half-time commentary I happened to log into Twitter where the hubbub over the launch of Fianna Fáil's new website was beginning to hit full swing. They'd invited Joe Rospars, who was in charge of New Media on the Barack Obama Presidential campaign. The press release that was circulated publically, asking bloggers to come along – and to bring friends – was as follows:
Strawberry Media are pleased to organise an open seminar with Joe Rospars, founding partner of Blue State Digital and New Media Director of the Barack Obama Presidential Campaign.

Joe will be discussing the lessons of the Obama campaign, how it can be applied in other fields, and will take a Q&A on his talk. Attendance at the seminar is free.

This event is open to all, and would be particularly suited to bloggers and those interested in technology and politics. Numbers are limited, so please register your interest below if you are able to attend.

The event takes place at the Camden Court Hotel, Dublin City Centre at 6pm on Wednesday, February 25th. Click here for a Google Map to the venue.
You'll notice, unfortunately, that there's no mention of Fianna Fáil. Nor is there a mention that Strawberry Media, the "communications powerhouse" handling the event, is run by Cllr Damien Blake, a Fianna Fáil councillor in Letterkenny (a decision I still can't really absorb – even with the FF connections, why have a Donegal-based company operate a Dublin event? Surely FF have better connections or abilities than farming out an event to a councillor who, although having the expertise to run it, is based hundreds of miles away?).
The following, meanwhile, was the substance of the Fianna Fáil release to party members plugging the event:
Fianna Fáil invites you to an audience with Mr. Joe Rospars, Founding Partner of Blue State Digital and New Media Director of President Barack Obama's presidential campaign.

In that capacity he oversaw all online aspects for the unprecedented communications and grassroots mobilisation effort undertaken by the Obama campaign.  Mr. Rospars has also helped lead Governor Howard Dean's hugely successful new media campaign for the 2004 presidential election and worked with Governor Dean at the Democratic National Committee.

Mr. Rospars is in Dublin to announce the formation of an agreement between Fianna Fáil and strategy and technology firm Blue State Digital to work on the development of the new Fianna Fáil website.  The new website will be launched tomorrow and will develop further in the weeks and months ahead.

To mark the occasion Fianna Fáil will be hosting a presentation by Mr. Rospars on his work with President Obama in the Camden Court Hotel on Wednesday 25th February 2009 at 6pm.  We would be delighted if you could join us for this event.
A very different tone, mentioning the words 'Fianna Fáil' four times. Clearly one that lets on that it has nothing to hide.
The question arises, why would Fianna Fáil want to give such mixed messages? Surely Fianna Fáil must be aware of the negative public sentiment out there for them; the opinion polls putting them into third place behind Labour surely ring testament to that. Surely, also, they must be aware of the demi-deity that any association with Barack Obama carries.
Why, then, if Fianna Fáil are making the concerted effort (which, I have to say, I do applaud; it's not perfect but Christ, it's a start, and from the party's perspective they're better off making political hay while they need the boost, and not while plateauing at the top) to seem like they're changing their ways, starting up an official Facebook group, YouTube channel, Twitter feed and Flickr account, not want to associate themselves with the fact that Joe Rospars was in town, and speaking? Why not pitch the event as an interactive Q&A with bloggers themselves, answering questions on online policy aswell as taking suggestions from bloggers and Twitterers on what they'd most like to see on the site?
It nearly seemed like it was an impossible thing to do, but somehow Fianna Fáil have managed to come out of this whole event – the culmination of what I'm sure is a lengthy build and co-ordinative process in launching a new site and social media network – in lesser standing than they entered. How couldn't they think that by mentioning their own name and that of Barack Obama in the same breath, that they would surely be seen in better light?
Damien Blake, to his credit, is currently trying to tackle the online hullaballoo head-on over at his own blog. He does, however, state that
"This wasn't the launch of the Fianna Fáil website."
But…
"The new website will be launched tomorrow [the message being sent on the previous day] and will develop further in the weeks and months ahead."
To suggest that the event wasn't supposed to be a plug for the new website, or to showcase what was there, is a fallacy – and I don't need to have been there to state that. It's pure, unadulterated hypocracy. The event wasn't a FF website launch, but they launch the website the same day as they have an event to announce that the Obama Web Guy is working with them? Such semantics don't have a place when a hugely valuable outlet is coming out of incubation at a time when FF so badly need a boost.
Liverpool played the game, and won 1-0. Rafa Benitez's type of football isn't pretty, but it gets the job done. Maybe that's the biggest lesson Fianna Fáil need to take from this shocking, shocking waste.
Edit: the Irish Blogs cluster will be appearing soon – keep an eye on this and have a read of the thoughts of Damien, Suzy, Green Ink, and Slugger O'Toole.
So, today's the day. Blue Monday has been and gone and a proper Blue Tuesday dawns upon us. As if you needed reminding, today's the day that Barack Obama becomes the 44th President of the United States. Frankly there's no escaping it – front page stories, homepage homages, radio rebuttals and television topics worldwide are all eminate to one story today.
While nobody should realistically expect Obama to be the be-all-and-end-all as regards the message of change and reform of the west's creaking political establishments, Obama's inauguration does bring – if only for a little while – the prospect of tangible change, where no longer do we have a Leader of the Free World™ whose inarticulation makes for an easy scapegoat in the current problems the world finds itself, but rather a bestselling author, noted academic, and the personal embodiment of everything the 2009 zeitgeist demands of its leaders.
For me the highlight of Obama's historic rise to the top of the political pile was the surpassing and genial use that he and his campaign made of the social networks and media that we, as citizens of the third millennium and the information age, use to talk to each other. Obama & Co had their fingers on the pulse to know that traditional media was becoming too fragmented for it to be the exclusive source of campaign news for voters, and that only enormous media buys – nailing down a half-hour segment on every main TV network in the run-up, for example – would be enough to get people onside. They knew that a speech couldn't be mediocre for it to be well-received: in the age of YouTube, every word of every speech was always available. Thus, they embraced the means that you and I use to talk to each other: social networks, microblogging, social video networks. Obama nobly sacrificed climactical style for emotive and political substance in his speeches and made them all available online, and set up a notable – and what's more, active – presence on Facebook, MySpace and Twitter. The results were phenomenal: by Election Day Obama had 125,000 followers on Twitter (he currently has 140,000 exactly), 3 million fans on Facebook and half as many again on MySpace. By talking to people on their own means, and in their own time, Obama bypassed the need to have people pay attention when he wanted them to.
Since election, however, these channels have sadly become little more than heartfelt souvenirs of the epic campaign that had long passed. While the Office of the President-Elect has set up a very Web 2.0-esque website at change.gov – including YouTube and Twitter accounts – the level of interactivity and responsiveness of these accounts has been sorely lacking. Fireside chats posted on YouTube are all well and good – well, to be fair, they're better than well and good – but active consultation with the citizenry who spawned such critical and spirited debates with each other is quite another matter indeed.
Frankly, there are a few steps in online life that every elected public representative, no matter how menial or trivial their work, should be taking – and largely it's a blueprint that Obama himself laid out, which others have since taken to the levels they ought to aspire to. Firstly, every politician ought to be on Twitter (and I mean every politician) – but not only should they have an account that they use, they should Tweet more actively and more honestly. Don't do what Obama did and merely say "At a Vote For Change rally in Raleigh, NC. Watch online at (link)". Say something like:
Voting on the Dáil floor on vital amendments to the Anglo Irish Bank Bill. Enjoyed the tense and spirited debate here today.
Be open, be accountable, but be honest. What people hate most about politicians is that they all seem so uniformly phlegmatic and without really empathy or emotion. Twitter – even if you use it the shallow way and ignore responses – is the perfect response. (Responding to your @ replies would be a bonus too, but take one step at a time. John Culberson literally can't keep up with the replies he gets as a Texan congressman.)
Of course, no politician should be ever allowed to hold a public office without keeping a blog (frankly it should be mandatory). Even if your posts are far less frequent than they should be, just try to take out a half-hour a month to write about what you've been up to that your constituents won't know about; what your priorities are; what anecdotes you've been told that you think deserve a wider audience… just blog! For the love of God, blog! Think of it like your Twitter but without the crummy character limit. You have as much time as you want to air your personal thoughts to the world, outside of the constraints of the traditional media – use it. Supplement your canned press releases with more honest follow-up on why your local area needs the new childcare facility you've secured, or how the rezoning of local land will help the people you're elected to serve.
If you're undertaking something that words can't describe, open a Flickr. This is perhaps the most invaluable thing that Barack Obama's team brought to the electoral playbook, as far as the public are concerned: since the account was opened, and posted pictures of that chilly morning when the skinny kid with the funny name said he wanted to be President, Obama's team have posted 53,526 photos of the campaign – every pit-stop, every photocall, every behind-the-scenes gaffe, and even the moment when the networks called the election and John McCain broadcast his concession to the world. Again, people see politicians as being too robotic and without emotion to have touching moments like that, it's why there was such uproar at the "terrorist fist-jab" Obama and Michelle shared onstage.Show yourself to the person you are.
And finally, use the social media that the people use. Set up a profile on Facebook and its competitors, and set up a page where people can pledge their suppotr to you. Set up groups – "Senior Citizens for Obama" or whatever. A politician is lucky to have people set up unofficial supporters clubs for them – but how much better is a supporters' club going to be if it's run and operated by you, and where the talking points and overall discussion are on matters that you, as the public figure and as the owner of the group, lay down for it? There may well have been a "Students for Obama" group without the team needing to set one up – but if you control the meeting space, you can manipulate it so that your followers will do whatever you need them to.
On a momentous day like today it hurts to remember that I'm a young Irishman; I've never seen my country be the centre of the world stage for all the right reasons. I've never had a public figure grab my attention and sway my emotions like those in the United States have had. I don't have a Barack Obama – and even if I buy into him, he doesn't rule my country. Any positive effects Obama might have on Ireland will be entirely accidental.What could come from this incredible era, though, is that the only man who the whole world regards as a role model, could make this incredible leap to the 21st century where every public figure, every public body, every office and department, recognises the power of their public and online presence, and spread its Gospel.
Imagine leaving behind a world where everyone who had a responsibility to the public, showed the public how seriously they took it, and made us feel more educated along the way? Now that would be a legacy someone could be proud of.
Mr Obama, I wish you well, and I'll keep my fingers crossed for you.