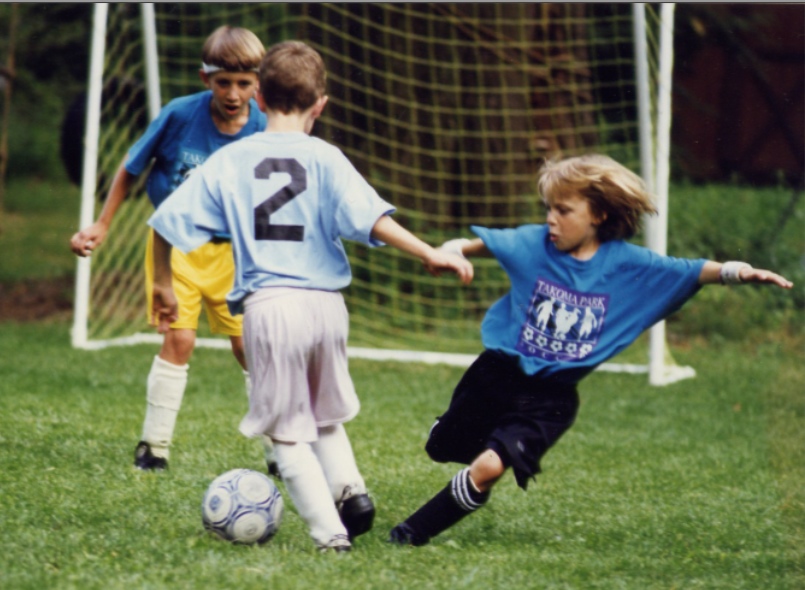 In sporting terms, how young is too young? When does a kid grow old enough to understand that following a football isn't the most effective strategy for goalscoring, so much as making oneself available in empty space to advance an attack? There's an episode of Cold Feet on in the background here where Jimmy Nesbitt's character is training an under-8's soccer team, making them do laps and call him 'coach', only for the children to completely destroy his Mourinho-esque tactical genius by swarming around the ball.
At work recently it's been something that's been on my mind a little bit. At what point does a kid become old enough to sacrifice short-term gain for more medium-term success? When does a child begin to comprehend the benefit of staying in position, or of doing that bit of extra homework, or keeping someone sweet for more medium-term explotation?
What's the first time you can remember of you being able to comprehend the benefit of a degree of sacrifice?
One Response to 'Jumpers for Goalposts'
Leave a Reply
You must be logged in to post a comment.